 OneVirtus are always looking to acquire land and property suitable for development. As experienced developers, every building we design and build is in harmony with its surroundings using the highest quality materials and detailing. We create stunning eco friendly homes by maximising the use of land available.
Why Choose Us
Team Experience
Planning and development is a complex and challenging business that demands a dedicated team with a proven track record of successful collaboration and engagement with local councils. Declined planning can halt developments in their tracks, making the choice of the right partner absolutely crucial. We have the experience and a successful history of obtaining planning permissions on sites of various complexity and scale, bolstered by having our team members previously worked for some of the world's largest real estate firms.
Design & Build Developer
As a design and build developer, we offer a unique advantage that sets us apart. Our experienced team of real estate professionals is deeply passionate about crafting contemporary homes and excels in overcoming planning challenges. Our technical expertise ensures the delivery of high-quality homes that stand the test of time. The key advantage of choosing us lies in our seamless integration of design and construction under one roof. This means we not only design but also build out projects, ensuring a streamlined process, minimal miscommunication, and a final product that perfectly aligns with our vision, making us the ideal choice among developers who don't handle the entire process themselves.
Supporting you
Supporting you is at the core of our approach. We are a friendly team that provides peace of mind throughout the entire process. Our commitment extends to addressing any concerns raised by neighbors, and we go the extra mile by conducting town halls with them before the project kick-off. This not only fosters a sense of community and transparency but also ensures a smoother development process.
Planning Costs
Obtaining planning permission can often be a costly and uncertain process, but when you partner with us, we take on all the financial risk, ensuring that you don't have to. Our commitment to offering you peace of mind is complemented by our robust financial foundation, enabling us to provide competitive prices promptly and efficiently. Our goal is not only to obtain planning permissions but to ensure that you receive exceptional value for your investment. With us, you're not just a client; you're a partner.
Next Steps
If you think that you or someone else has a site that might be of interest, we would love to hear from you.
COMPETATIVE PRICING
What truly sets us apart is our dedication to your financial well-being. We don't just aim to match competitors; we aim to beat them. If you've received genuine competitor offers, allow us to go the extra mile by offering a more compelling and cost-effective proposal.
We will not walk away from a difficult development opportunity if we can see its potential.
INVESTORS / JOINT VENTURES
OneVirtus are the perfect partners to help you grow your investment.  We have longstanding connections in the industry so are able to fully research and manage developments from start to finish.  We ensure that joint venture projects remains an investment and maximise returns.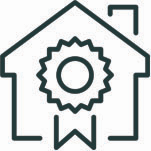 10 Year Warranty
All our homes come with 10 year warranty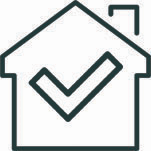 Quality Homes
One Virtus don't compromise on design or build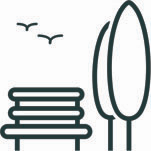 More Amenity
We provide spacious private out door areas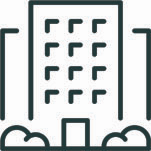 Green Spaces
A property developer committed in improving neighbourhoods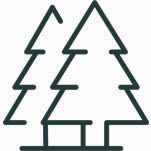 Soft Landscape
We are committed in providing more trees and greenage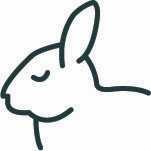 Animal Habitat
We are considerate with local wildlife